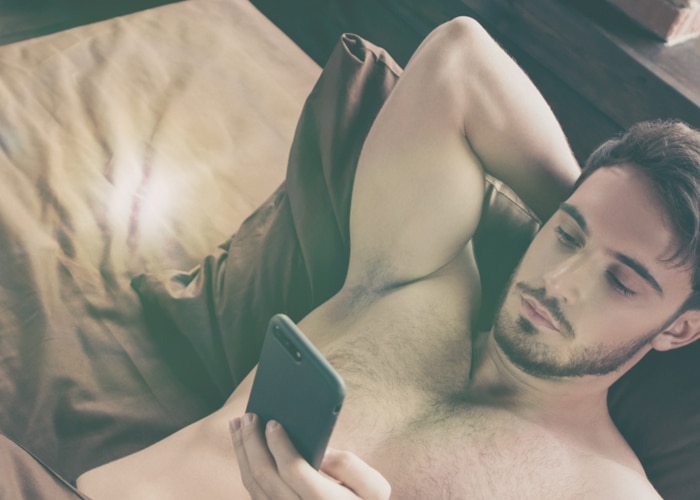 Using Texts Is an Effective Way to Get Her Naughty Side Out
Let's start out by dispelling some of the myths that come to mind regarding using texts as a method of making women interested in dates, sex, and more. For one thing, some people think that sending a picture of themselves, usually a specific part of them, will make a woman more likely to engage with them. However, that is definitely not the case. In fact, sources say that women are less likely to talk to you after sending them that picture.
Moreover, if you think about some of the things that women find sexiest - it's books. Think about some of the famous adaptations of books into movies that women loved. These same ideas apply to the notion of sexy text messages. Women like when you put time and detail into messages, giving them a simmering burn into romance and sexuality rather than just laying it all out to start.
So, text messages are not only something that women like; they're something that women almost need to have if they are going to think of you in a romantic way. With that being said, let's take a look at some of the things that you should do when you're considering texting these women in a naughty manner.
What You Should Do when Sending Casual Dating Texts
The one thing you need to get out of your mind when thinking about sending a text to a woman - is that she doesn't want to see any part of your body below the waist to start. So, with that being out of the way, here are some ways that you can approach women for these sorts of interactions.
For starters, when sending messages, don't be afraid to turn up the heat early on. Remember, a good story to women that like naughty books has its first hot scene in the first twenty pages. That's not to say you should lead with you wondering how she looks in a cute nightie, but you should definitely think about dropping some hints that you find her more attractive than a friend. Another issue that men tend to forget about when sending hot messages is not having any fun. Don't worry about things being too serious for you. Instead, take time to laugh at the mistakes you make while texting her. In the same line of thought, if you do mess up when you're sending hot texts, like misspelling her name, make sure you apologize and then move forward. Don't let the awkwardness sit there in a message left on "read." Take the initiative in that situation and all others.
Finally, a good practice is to make sure you have something to say to her other than the word "hi" when you're trying to start a serious text conversation. Asking how her hair looks or something about her clothes is a surefire way to talk about other parts of her body that you'll both find more interesting.