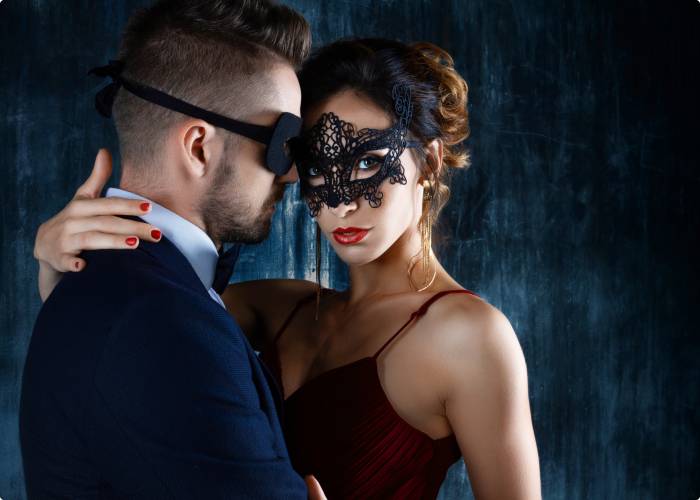 Sometimes being free to enjoy yourself and not being bogged down with commitments can feel really good. And some people really like this experience. They are the free birds, who don't care about emotional drama and complications. All they need is the sheer physical pleasure of sex, and a no strings attached relationship is the perfect thing for them. It fulfills their need while not tying them down into a couple-type of configuration.
What Is an NSA Relationship
An NSA relationship, or a no strings attached relationship, is one in which two people are free of any kind of commitment to each other, but they have sexual relations, and that is mutually agreed upon. Sexual intimacy is as far as their involvement goes. They are not romantically into one another. All they want from each other is sex. And both of them know this beforehand and agree to this arrangement. Some people like to think of an NSA relationship as a kind of complication of modern dating, but many people really like this arrangement.
No Strings Attached Relationship Rules
Work with information about yourself on a need-to-know basis. Share nothing and no details about your life or your thoughts.
Just get up and leave after you have had sex. There is nothing more to be gained by staying back.
The connection is purely physical, and there are no mental or emotional attachments. No play of feelings enters the game.
Keep it casual. Don't even try to make friends with your NSA partner.
You can change your NSA partner every day if you want. You are not stuck with one person. That is the fun of the arrangement.
Keep it discreet, and the lesser people know about this part of your life, the better it is for you.
NSA Type Relationship
The NSA or no strings attached type of relationship is preferred by many singles who are quite comfortable with their life and freedom, in terms of personal life and career, and all they are missing is sex. So that is the only aspect that draws them to a no strings attached type of relationship. They know what is in it for them and that they are not going to get anything more than just sex, and they are okay with it. It is a casual connection between two people who are consenting adults, and they fully agree to this arrangement.
NSA Casual Relationship
An NSA or a no strings attached relationship is, in essence, a casual hook up between two people who both are aware of its implications – that sexual intimacy is the only thing on offer here. They know it and are completely agreeable with it. They are absolutely uncommitted to each other in all ways. There is no emotional involvement, and it's a purely physical relationship. Some people find it fun and exciting to keep trying new partners in this manner. They like to keep their dating options open, instead of committing to a specific person and shutting out all other experiences apart from that partner.
What Is NSA Arrangement
An NSA arrangement or a no strings attached arrangement is one in which you can be uncommitted and keep things simple while enjoying the intimate time with another person. This kind of relationship cuts out all the hassles that a conventional romantic relationship entails – seriousness, commitment, misunderstandings, and other negative issues. Many people find this kind of a no strings attached relationship to be a lot of fun, with no headaches on the side. You are free to come and go as you please, and sex is the only thing that you share.
What Does No Strings Attached Mean in a Relationship
So far as relationships go, everybody is not the same person. Some people like being serious and committed, and some people like being free and uncommitted. They do not want responsibility and answerability that tying them down. They are not ready to share their whole life with another person and are not willing to invest emotionally in the relationship. A no strings attached arrangement is the perfect thing for them – it brings a balance into their life. They can have fun without being tied down. They can enjoy the good sex, and they can freely choose the person they want to have it with.
Married NSA
What is married NSA? Is there even such a thing as a married NSA? Of course there is, if you are not afraid of consequences. You can be married and have a no strings attached kind of arrangement or relationship on the side. Just make sure your wife does not find out about it. This can be fun if you know how to strike a balance. We are trying to be non-judgmental here, but you need to exercise caution. It would mean violating your marriage vows. But if you are willing to take the risk, it can be fun and provide you with the spark that may have gone out of your marriage with the passing years.