What women want in bed is a hot question, but it's hard to answer. The issue is that all women are different. Some would be vocal about their sexual desires, and some wouldn't say a word before or during the act. Quite interestingly, some women just don't know exactly what would please them during the act. And when you don't have a clue about what a woman wants sexually, it's natural to make mistakes and try ways that prove to be a big turn-off for your partner.
You need to understand that women will always have distinct needs or requirements when it comes to sex. Therefore, it makes great sense to educate yourself a bit about what girls like in bed because it will help you have a plan of action, but be prepared to make changes to that plan at the last minute to make it a pleasurable experience for your partner.
What Do Women Secretly Want? Revealing the Truth
As mentioned already, different women may have different preferences during the act, but it's possible to identify some common things most women will appreciate.
Most women want the foreplay to last for quite some time. Lengthy foreplay help women prepare for the action ahead. They believe that the real sexual act becomes a lot more pleasurable and painless when lengthy foreplay precedes it. The idea is to get her feel aroused, because that's when she's going to like it the most.
Most women want to be appreciated for how they look and act. It means that they really like when men stroke their ego during the act. Telling them how special they are will surely be a turn-on for them and add more excitement to the act. Unfortunately, most men aren't that good with the compliments, and that can really ruin the mood for women.
Even those women who love sex don't want the act to begin right away, as they secretly wish that their partner would do something to woo them in the bedroom. It could be something as simple as having tons of candles lit in the bedroom to create the mood.
What Else Women Like During Sex?
There are so many other things women want in bed, and learning about them would help you experiment a little with how you proceed during the act. Here are a few tips to make you understand how to please a woman in bed.
Communicate Better. The best way to learn what women like during sex is to talk with them. You should ask your partner about what she likes. Sitting down and discussing what your partner likes during the act, what doesn't impress her, and what makes her feel curious. Yes, it can be tricky to have that conversation with your partner, but you need to put in some effort because it's going to improve your love life to a great extent.
Identify the Right Pace. It's important to understand that not all women are a fan of quick sex. Some might like it, but they'd get bored eventually. The best thing is to devote some time to foreplay. For most women, it's hard to become fully aroused in less than 20 minutes. But, again, it might be different for your partner – she might take longer to feel the passion, or she might get ready for the act within a few minutes. Take your time to identify what works for her and then stick to that.
Don't Make it All About You. Many studies have found that small gestures can help make your relationship a lot better. If you're too focused on your own satisfaction, you won't be able to take any measures to make her feel great in bed. Becoming a bit selfless in the bedroom will go a long way towards becoming an irresistible lover.
Change Things a Little. You should be willing to keep it diverse, as studies have confirmed that women are likely to reach orgasm quickly when men try different activities besides vaginal sex. For this, you can also take advantage of many sex toys available in the market. You can use a vibrator because it's supposed to help women reach multiple orgasms in a short time. Throwing it into the mix while having sex with your partner can increase the chances of her having multiple orgasms, and stronger ones too. Many women don't try it because they worry about the reactions of their partners. If your wife likes it, there's nothing wrong in giving it a shot.
Where to Find the Best Females for Casual Dating?
In case you're looking to try all these tricks but don't have a girlfriend at the moment, you don't need to be sad. These days, you can simplify the task of finding you a dating partner who'd be willing to try anything to make it an exciting experience. A great way is to join Together2night.com, one of the finest dating sites where you can create a profile and receive messages from women seeking men for relationships. Here, you can use a variety of filters to find the most appropriate matches for you.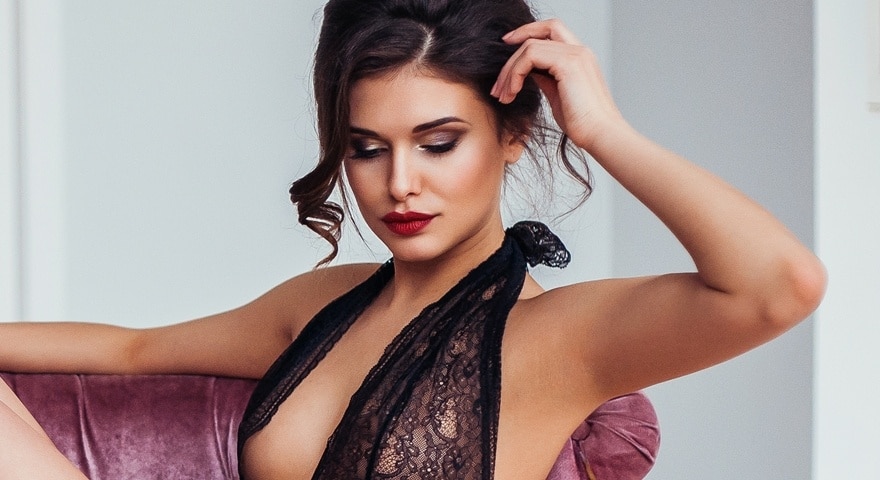 From those potential matches, it'll be easier to find someone who is willing to take it far. Even if you're looking for a long-term relationship, the site will still lend a helping hand. You can communicate with those connections using instant messaging and other modes of communication, which is the reason why you can hope to find a mate in no time. So, if you know what women secretly want and have some tricks up your sleeve, be sure to join the site and make a hot girl fall for you tonight!